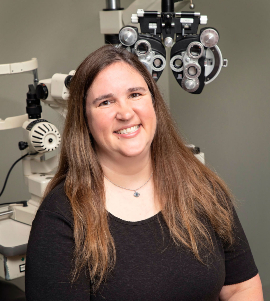 Dr. Debbie L. D'Amico is a native of Chetopa, KS and a graduate of Baker University with a degree in biology and a minor in chemistry. She also has a degree in history and minors in psychology and sociology from Kansas State University and a Masters degree in Military Operational Arts and Sciences from Air University.
She is a graduate of the University of Missouri-St. Louis College of Optometry. She performed her clinical rotations at the University of Missouri-St. Louis, the Marion Veteran's Hospital, the Columbia Veteran's Hospital, and the Kaneohe Marine Air Base in Hawaii.
Dr. D'Amico was an optometrist in the U.S. Air Force before retiring after 20 years of service. She has practiced in Georgia, Nebraska, Alaska, Mississippi, Missouri and several bases in Europe. She was named Air Force Special Operations Command Company Grade Optometrist of the Year in 2004.
Dr. D'Amico practices in the Warrensburg, Concordia, and Richmond offices.