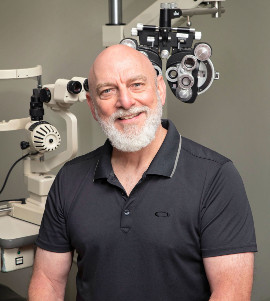 Dr. Kenneth J. Keirsey is a native of Dexter, MO and a graduate of Southeast Missouri State University with majors in biology and education, and minors in chemistry, physics and social studies. Dr. Keirsey taught science and biology as well as coached wrestling and football in Scott City, MO for 11 years.
Dr. Keirsey is a graduate of the University of Missouri-St. Louis College of Optometry. He performed his clinical rotations at the O'Donnell Eye Institute, the John Cochran Veteran's Hospital in St. Louis, MO and the University of Missouri St. Louis. He is an optometrist in the Air Force Reserves and has practiced at Rosebud Indian Health Center in South Dakota and several U.S. Air Force bases in the U.S. and England.
Dr. Keirsey primarily practices in the Warrensburg office. His practice interest is full scope with emphasis in emergency eye care, pathology and research.
You may contact Dr. Keirsey at This email address is being protected from spambots. You need JavaScript enabled to view it.